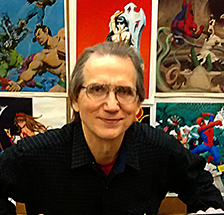 All contents copyright 2022 Fastner & Larson or respective owners
5|27|22
My Back Pages
In 2011 our website started, and I was tasked to come up with a home page; creating a portal into the multiverse of mulligan stew that is Fastner & Larson.
For the first one, I came up with an image of a large door, opening to reveal an alluring, colorful but deadly babe.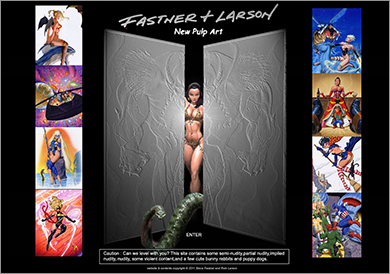 Since that fateful first page, I designed the subsequent pages using various F&L paintings, featuring themes, notions, and salutes to our formative influences.
TV shows like Twilight Zone, Outer Limits, Kraft Suspense Theater, and Night Gallery were featured, as well as a take-off on Jim Steranko's epic comic book cover for Agent Of Shield #1.
I had fun designing them, so I thought a sampling of them would be an interesting viewing experience. Here's an assortment of home pages from our past:
7|7|21
In Search Of The Lost Nightmare
My all-time favorite band is the Moody Blues. No kidding. In the 1960's and '70's they released seven albums that really hit my musical sweet-spot, combining fantastic melodies with an orchestral sound provided by the mellotron, sort of a Sgt. Pepper meets the Hollies combination.
But their other outstanding feature was the album cover paintings by Phil Travers.They usually featured a montage of fantastic imagery starting with In Search Of The Lost Chord, my first Moodies album.The painting shows an ancient monk meditating his way into a rising state of ecstatic bliss.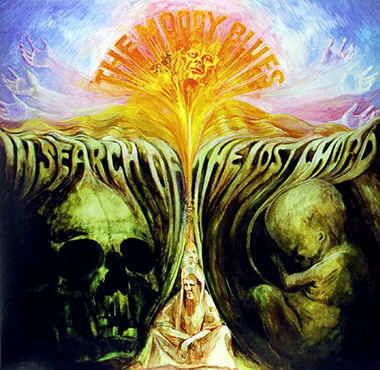 The art had a subconscious effect on F&L art, but with a distinct twist, because as Tina Turner said on Proud Mary, "We never, ever do anything nice.....and easy". So when I was designing one of our website home pages using a collage of images from our old paintings and our portrait photos, I began to notice a familiar composition forming, so I pushed it further. It was also my first attempt to animate the picture, morphing our photos into monsters.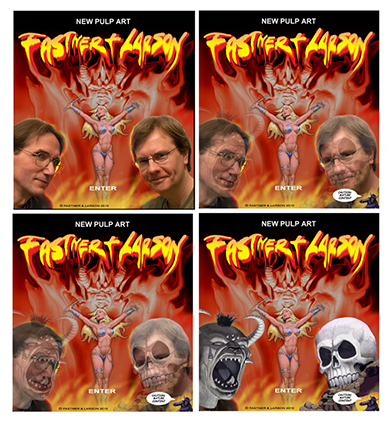 You'll notice that Rich is "death", and I'm the "demonater".
We also did cover art for some heavy metal bands in the 1980's and '90's, one in particular for the band Intruder, for their disc titled Escape From Pain. Band member John Pieroni provided the idea, which was designed and drawn by Rich, and I provided the airbrush rendering. You'll notice that once again the subject is escaping his earthly bonds by having a mental out-of-the- body
experience.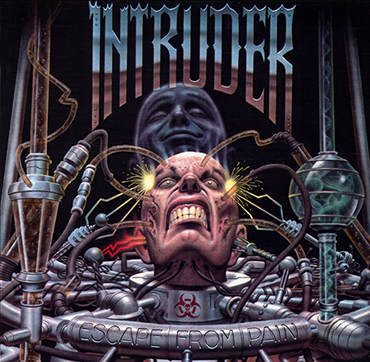 You could say our motto is Ride My Chainsaw.
9|3|17

Salvador Dali was an early art hero of mine. Still is.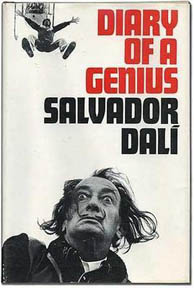 My earliest art influences were comic books, toy box cover art, and monster movie magazines. In high school I had to do a report on a famous fine artist. I went to my local branch library and found this book: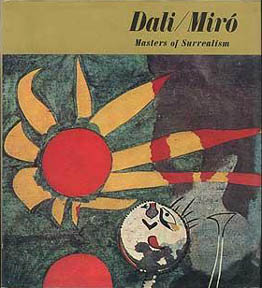 I had zero interest in Miro, whose art is confusingly on the front cover. The back cover has this Dali painting, which seemed magical. Still does.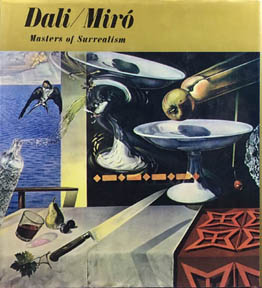 Dali is in the news again. A woman claiming to be his illegitimate daughter is demanding a share of his estate. To prove or disprove the claim, they had his body exhumed for a dna sample. The mustache is "still intact". That's class.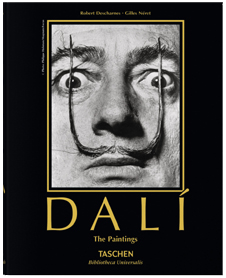 Of course, The Persistance Of Memory is his most famous painting, and rightly so. I did a copy of it in high school. Here it is: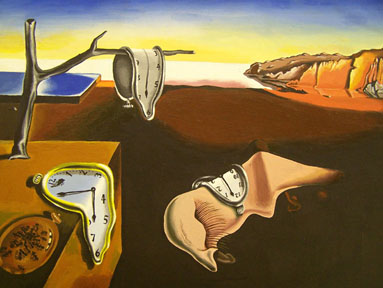 Jim Steranko is another art hero. Here's an unforgettable comic book cover he did, next to a photoshop poster image I did recently for Arcana 47 :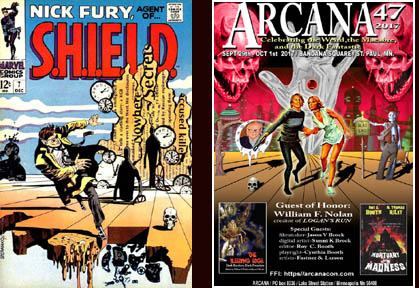 (By the way, I borrowed the Logan's Run figures from the original movie poster art by Charles Moll.)

I thought of Jim's art, and Jim thought of Dali's art. I'm standing on the shoulders of giants. Still am.






4|15|16

I'm finally updating my page to offer a vintage pencil study from the Marvel superhero portfolios we did in the 1980's.

This study is from a print I did with John Byrne, titled Professor Xavier's School for Gifted Youngsters -- Revisted.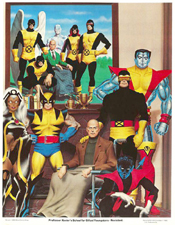 The pencil study was traced off of Byrne's pencil art. The tracing paper is 18" X 23", and the art goes to the edges of the paper. I used a black color pencil and a #2 pencil.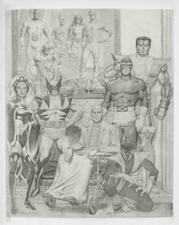 NOTE: The study has been sold.




2|23|12

Greetings to the followers of fantasy art. I'm starting a page of odd art projects and commenting on the influences to my own personal art-trek.

Thought I'd start by mentioning the massive influence of Ray Harryhausen.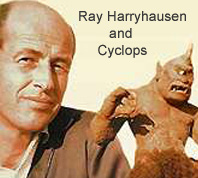 Ray is the king of the creature makers. His stop-motion fantasy movies loom powerfully in my memories, so much so that I've made primitive attempts to sculpt my own beasties over the years.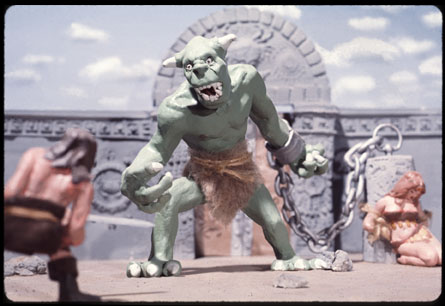 I sculpted this barbarian-dude meets beastie in the 1970's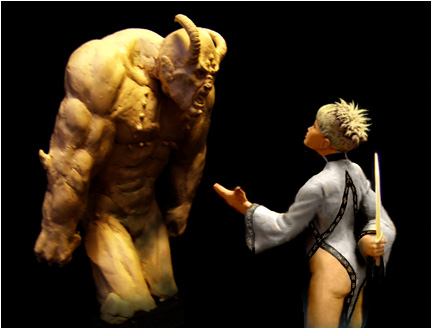 This sculpt was an attempt to depict Demon Baby vs Sheg. 2006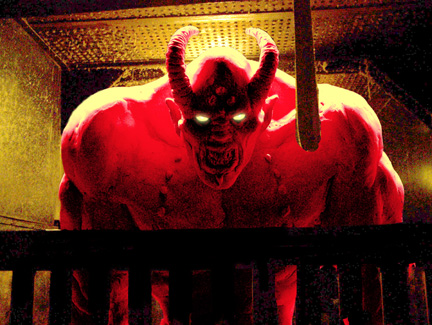 Here's lookin' at you. Sheg in a freight elevator. 2006

Well, I couldn't resist the call of the wild. Although I was impressed by the
Jurassic Park dinosaurs, I still prefer Ray's dino's and creatures from his
classic films. Hail to the King.