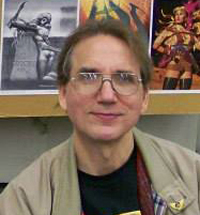 All contents copyright 2016 Fastner & Larson or respective owners

4|15|16

Hello dere!

I'm finally updating my page to offer a vintage pencil study from the Marvel superhero portfolios we did in the 1980's.

This study is from a print I did with John Byrne, titled Professor Xavier's School for Gifted Youngsters -- Revisted.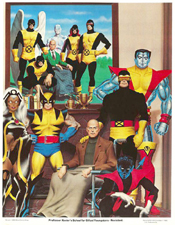 The pencil study was traced off of Byrne's pencil art. The tracing paper is 18" X 23", and the art goes to the edges of the paper. I used a black color pencil and a #2 pencil.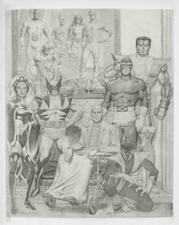 It has some wear and tear on the corners:

A) The top edge has a slight downward slope toward the left corner. There's also a 3/4" cut approximately one inch down from the top (see image) which I taped from behind.




B) The bottom left corner has a small corner piece torn off, which is taped on.




C) The bottom right corner has a 1" piece torn off. It's taped from behind.




I'm asking $1,500.

Please email me at mail@fastnerandlarson.com
if you're interested or have any questions.

Thanks,
Steve




2|23|12

Greetings to the followers of fantasy art. I'm starting a page of odd art projects and commenting on the influences to my own personal art-trek.

Thought I'd start by mentioning the massive influence of Ray Harryhausen.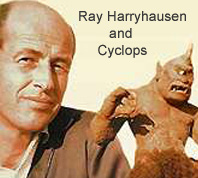 Ray is the king of the creature makers. His stop-motion fantasy movies loom powerfully in my memories, so much so that I've made primitive attempts to sculpt my own beasties over the years.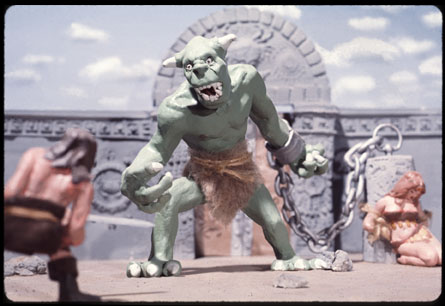 I sculpted this barbarian-dude meets beastie in the 1970's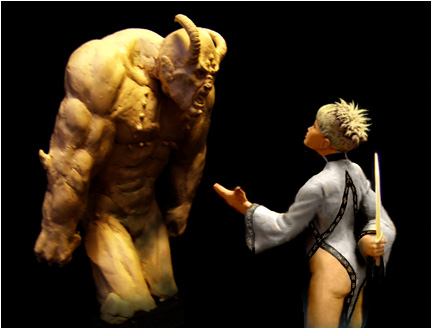 This sculpt was an attempt to depict Demon Baby vs Sheg. 2006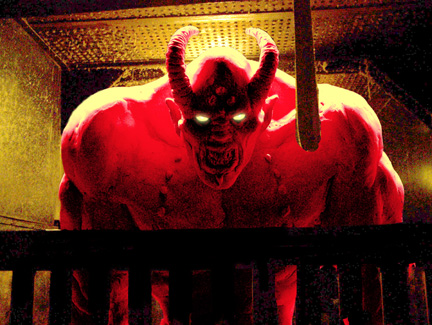 Here's lookin' at you. Sheg in a freight elevator. 2006

Well, I couldn't resist the call of the wild. Although I was impressed by the
Jurassic Park dinosaurs, I still prefer Ray's dino's and creatures from his
classic films. Hail to the King.