All contents copyright 2016 Fastner & Larson or respective owners
Salvador Dali was an early art hero of mine. Still is.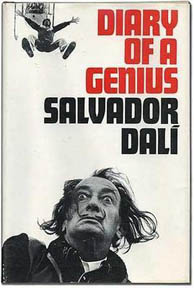 My earliest art influences were comic books, toy box cover art, and monster movie magazines. In high school I had to do a report on a famous fine artist. I went to my local branch library and found this book: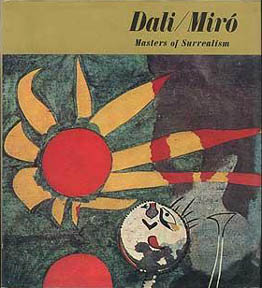 I had zero interest in Miro, whose art is confusingly on the front cover. The back cover has this Dali painting, which seemed magical. Still does.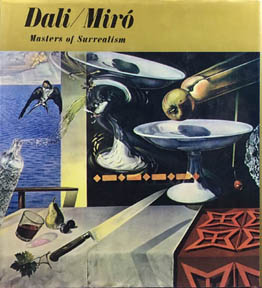 Dali is in the news again. A woman claiming to be his illegitimate daughter is demanding a share of his estate. To prove or disprove the claim, they had his body exhumed for a dna sample. The mustache is "still intact". That's class.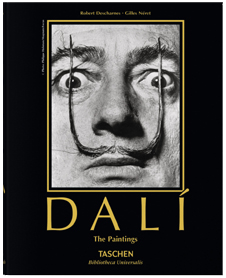 Of course, The Persistance Of Memory is his most famous painting, and rightly so. I did a copy of it in high school. Here it is: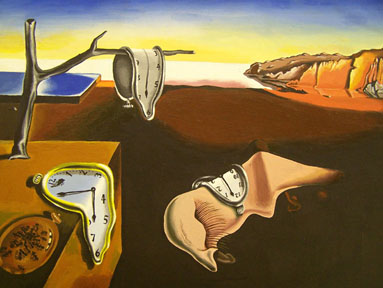 Jim Steranko is another art hero. Here's an unforgettable comic book cover he did, next to a photoshop poster image I did recently for Arcana 47 :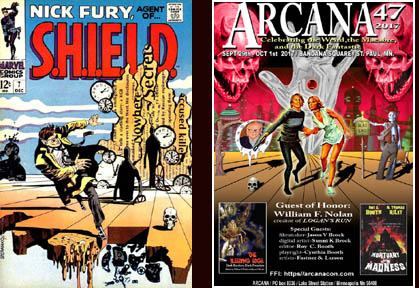 (By the way, I borrowed the Logan's Run figures from the original movie poster art by Charles Moll.)
I thought of Jim's art, and Jim thought of Dali's art. I'm standing on the shoulders of giants. Still am.